How to Install XAMPP on Windows PC?
Why use XAMPP for Windows?
The most popular PHP dev package
For Windows 10, 8, 7, Vista, XP
Containing MySQL, PHP, and Perl
Easy installation and configuration
Completely free of charge
We will break down into details of each step with screenshots and references. If you want to create a local server environment for testing websites before uploading to a web hosting account, check out the easy steps below.
Install XAMPP for Windows
Step 1: Download the appropriate Version of XAMPP
XAMPP comes with the different version for Windows, Mac and Linux. Click on Download, and download the XAMPP 7.2.1 (with PHP 7.2) for windows, if you are using any of the window other than Window 2003& XP.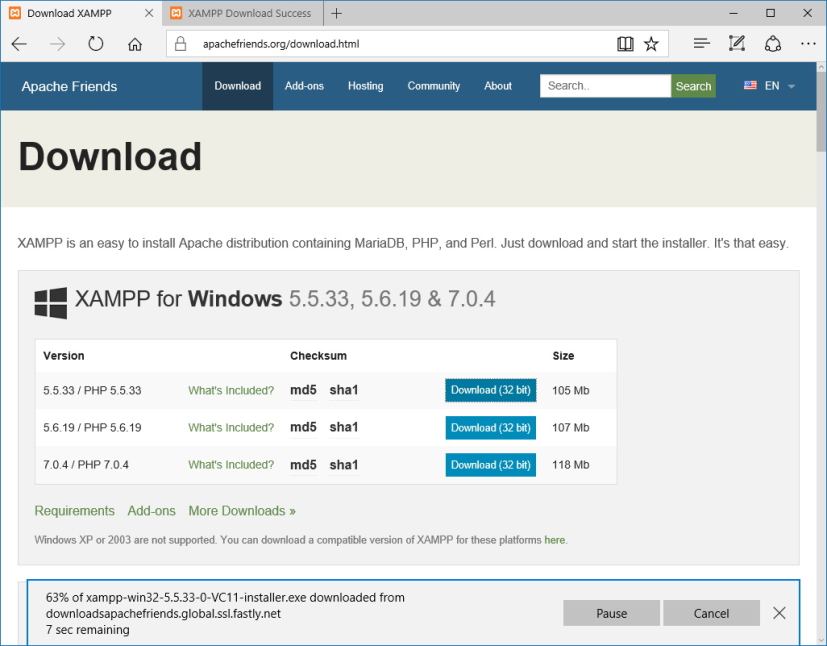 But if you are window 2003 or XP user Download the XAMPP 1.8.3 (with PHP 5.5), Since the latest version doesn't support Window 2003 or Window XP.
Note: If you need XAMPP for WordPresss, the latest WordPress 4.9.2 requires PHP version 5.2.4 or greater. So both XAMPP for Windows 5.5.33 and XAMPP for Windows V 5.6.9 will work with the latest WordPress.