Step 2: Run the XAMPP setup wizard



Double click on the downloaded file and run the setup wizard. You will see a welcome screen, Click Next to Proceed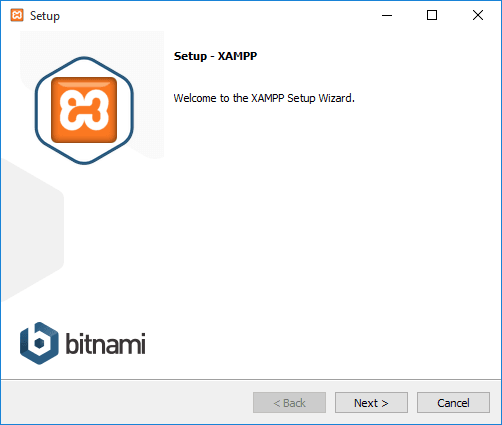 Step 3: Select the components
The installation of XAMPP for Windows is very straightforward, just like you install any other Windows applications.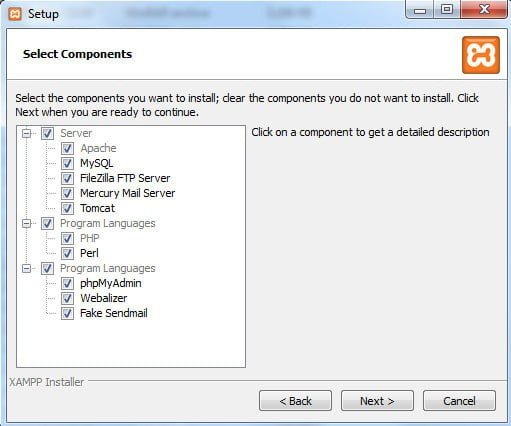 Apache and PHP are  marked Grey, they are the essential to run XAMPP local Apache server on your PC, so you can't disable them.Other options are optional.
Make sure that you select the MySQL server and phpMyAdmin in the XAMPP components selecting screen or you can select all options in the list.
Why do we require MySQL and phpMyAdmin?
Since most CMS or dynamic websites requires a MySQL database, so we have to enable MySQL. XAMPP offers phpMyAdmin, the free tool to manage MySQL databases. When you select and install MySQL database in the custom installation of XAMPP on Windows computer, so will the phpMyAdmin be installed.