Step 4: Select the Installation Directory

XAMPP files will be saved to a directory on your hard disk with the websites included. You will have the option to select an existing folder or create a new folder to save all XAMPP files.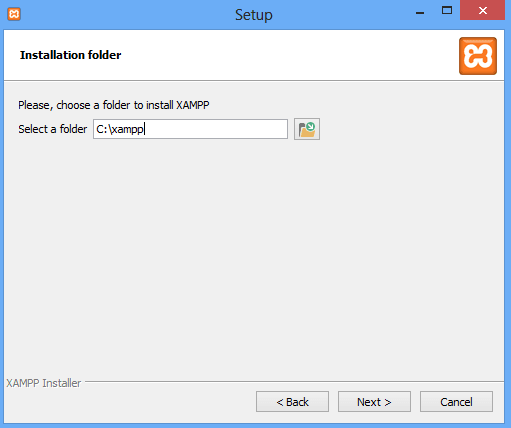 Click Next and your local Apache server with PHP support, MySQL server with phpMyAdmin tool has been set up.
Congratulations, you have successfully installed XAMPP on a Windows PC. You can go to building your websites and host them on your local XAMPP server now.