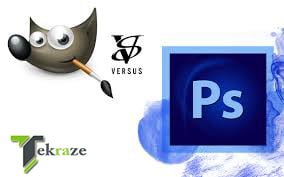 Photo-Editing or Graphic Designing is a far-ranging category. Today, almost every image we come across is tailored or edited in some way. And, this is done with the help of designing tools. Now, which tool do we actually use at Tekraze you ask!! When we talk of designing tools, PHOTOSHOP is the undisputed king. It is the most popular tool out there in the market. But, it is not the only tool, there are a lot of others as well.
Every invention gets challenged by an equally good or slightly better another same type of other inventions. It is the law of the world. The sphere of graphic design is not any exception. Photoshop and GIMP are such two software which appear to be equally suitable for any type of image editing.
Between these two applications, there are some shortcomings. They also contain many important features, options, tools, plug-ins, and some other resources that has made one is better than another for personal and professional use. One is rich with some features, and another is different with other some extra advantages. There are many users, many experiences. Some like GIMP, and some other like Photoshop. They argue for their loving tool, taking forth what the extra things provided by the tool.
This content is enriched with the similarities and dissimilarities, compare and contrast, and other facts that can help the users to know the details about these two programs before installing and using or purchasing.
GIMP Overview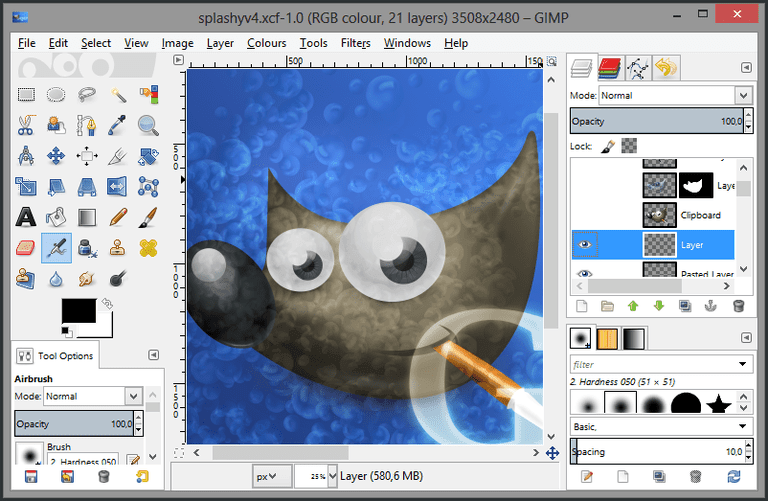 GIMP stands for GNU Image Manipulation Program. It is a free and open source photo editing software that is compatible with almost all the operating systems like GNU/Linux, OS X, Windows, and so on. Its source code is changeable and you can distribute your changes. It is much enriched with many sophisticated tools and 3rd party plugins that is very useful for the graphic designers, photographers, illustrator, scientists, and mores.
You can do here whatever you want in relation to photo editing like high-end image retouching, restoring, cropping, resizing, drawing, creative photo manipulation, color correction, etc. It gives designers the power and flexibility to transform photos into unique creations. It allows them to create icons, graphical design elements, user interface components and mock-ups, and more.
PHOTOSHOP Overview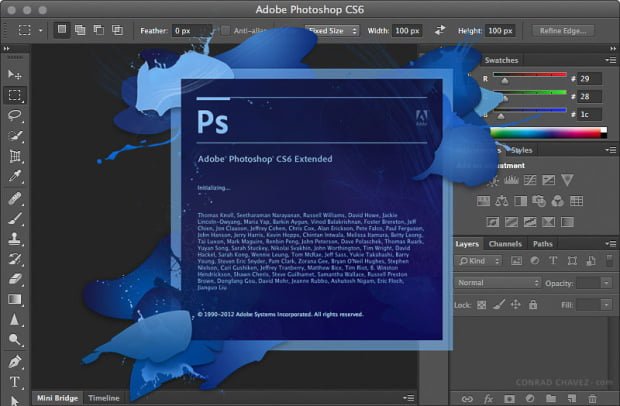 Adobe Photoshop is also a photo editing software developed by the Adobe Systems. Older version of Photoshop offered in 2 versions- basic and extended. However, with the development of Photoshop CC, Adobe decides to travel with only 1 version of Photoshop which will be featured with all types of options as the name itself indicates. The extended version incorporates a lot of useful options and tools.
It is used for any kind of photo editing service we provide. Such as, photo retouching, background removing, clipping path, old & damage photo restoration, ghost mannequin effect, etc. A Photoshop document (PSD) is highly modifiable file type, which can store a photo into any other formats as needed. The PSD file can often contain layers, masks, color areas, transparency, spot colors, channels, selections, text, Interstate Commerce Commission (ICC) profiles, duotone, clipping path settings, and many more.
Some Basic Differences
Various modern businesses require various types of photo editing services to make their product more appealing. And to ensure that, graphic designers are responsible for image beautification. In many cases, they are not confined in single software, since many tools offer distinctive features and you cannot get all from one single software.
By the way, considering the simplicity of usage, tools, resources, and the reviews of the designers, we have found some differences among the photo editing tools: Photoshop and GIMP.
| | |
| --- | --- |
| Photoshop is a little bit difficult to use and you must learn it from various tutorials. | GIMP is easy to handle for all kinds of users viz beginner or advanced. |
| It usually takes up 1GB from your PC or Mac to perform | It is very small and light. Usually not more than 25 MB. |
| It needs High amount of RAM and other hardware resources. | GIMP does not need large amounts of RAM or other hardware resources. |
| Photoshop is the proprietary product and it would cost you money to purchase. | GIMP is absolutely free and open source software. |
| Being proprietary, Software Update of Photoshop is confined only to Adobe. | Being Open Source, GIMP's Software Update is open for all those who can develop and contribute for Open Source Software. |
| The fact is that the designers and the photographers prefer Photoshop to GIMP. i.e. Usually the people that make a living from Photoshop use it more often. | GIMP is best for hobbyists or amateurs as a free alternative to Photoshop. i.e. People that have immediate photo editing needs and do not want to spend on software, go for GIMP. |
| Photoshop is the photo editing software that is industry-standard. | GIMP is free and a community-centric software. |
| Photoshop has clients and customers. | GIMP has users, well-wishers, and contributors. |
| Photoshop has many proprietary tutorials. | GIMP has open-source and voluntary tutorials. |
| Photoshop offers Pantone colors. It doesn't support GIMP's native file format i.e. XCF files. | You can open Photoshop files in Gimp because it can read and edit the PSD files. |
When To Use?
If you are a Linux user, you can prefer GIMP to Photoshop. You can use this software from a USB stick or devices in case of shortage of your hard disk as it is light weight. If you cannot afford to purchase and don't like to use pirated Photoshop, you can use open-source software i.e. GIMP. To get a more user friendly photo editing software, you can like to use GIMP over Photoshop. GIMP is free to upgrade, whereas photoshop will cost you money. If your system is lower than 16 bits, then use GIMP as it supports even 8 bit system.

Use GIMP If You're On A Budget
If you are on a budget and still not professional, this software is not for you. Adobe Photoshop has a high price tag. It costs much more than most of the other photo-editing software. It is offering different prices and bundle offers that start from $9 to $79 for a month. You can also choose an annual price package that is pretty much less. For a learner, it is difficult to buy such paid software. But, if you don't like to use Photoshop or want to save money for other reasons, then you can use GIMP simply, because it's free.

Use Photoshop If You're A Professional
Adobe's tools are the main choice for its multi-purpose tools and options to the professionals. Most of the clients also like Photoshop works. If you work with someone who like it, they might send you a PSD or other Adobe proprietary formats. If you don't have the tools to handle the files, you won't be able to work with them long time. So, you need it.
But, if you're a non-professional guy, you have enough reasons to use GIMP instead of Photoshop.
Use GIMP If You Don't Need It All The Time
GIMP, despite its limitation, is a more powerful tool than many of the other free photo-editing apps. It might not be the simplest tool to use, but you can do a lot with it. If you occasionally need powerful tools for image editing purposes, then GIMP is probably the best application for you. Plenty of apps will let you crop images or add some brightness or contrast, but with GIMP you can do some real editing work. For most of the people, apps like Apple's Photos or even Instagram will be enough for their editing needs, but if you want more, you can't go wrong with GIMP.
Use Photoshop If You're A Designer
If you're a designer, then GIMP really isn't an option. While GIMP can be a decent replacement for Photoshop for some uses, it doesn't hold a candle to Illustrator or InDesign — two of the other apps in the Creative Cloud. Also, if you're designing for print, GIMP's lack of CMYK support that is available in Photoshop.
Resource Requirement
System Compatibility For GIMP
GIMP is integrated in most Linux OS. This software can also be installed in most other operating systems and that is why it reaches to all users. It can be installed in 8 bits operating system. But, With GEGL (Generic Graphics Library), GIMP can supports 16-bit image depth at most. It is a light software and can be used from external hard disk.
System Compatibility For Photoshop
Photoshop is a heavy weight photo editing software. It is available only for Mac and Windows operating system, but it is not for the Linux. You system must be more than 16 bits to install any version of Photoshop. It is a heavy software and it will take Gbs free disk space. Photoshop CS5 requires 1GB space of your hard disk. It can make slower your computer.
What You Can Do With Them?
What You Can Do In Gimp Only?
GIMP provides a customizable interface. You can change widget theme, colors, widget spacing, icon sizes, etc.
Gimp can read and edit PSD files.
GIMP is a free software and anybody can change and distribute its source code. You can used many programming languages including Scheme, Python, Perl, and more.
It provides full screen preview of your artwork and editing work.
What You Can Do In Photoshop Only?
There are two strong color mode that photoshop offers: RGB and CMYK. RGB mode is used to capture image in camera and to portray them on digital screen. CMYK is for printing your work. Anyway, GIMP does not offer CMYK color mode.
Photoshop offers easier non-destructive photo editing techniques. As a result, professional high-end editing needs this software.
Adobe photoshop has been providing better support. You can take help even by a phone call. Constantly, its developers' team improving it by bug fixing and adding new features.
Photoshop offers more power tools for high-end image retouching i.e. it offers multiple Healing Brush tools. GIMP repeats the tools that Photoshop offered at a few versions ago.
Photoshop is an app of Creative Cloud that offers Lightroom, Illustrator, InDesign, and more software. These software support the work of each other.
Modern camera creates RAW or JPG files. If you need to edit, you can open both of these files in Photoshop.
Photoshop is easy to learn because of its countless awesome tutorials. You will get answer of every question and can fix every editing solution.
Dislikes Of GIMP
Tools not as polished as Photoshop: GIMP doesn't provide its tools as polished as that of photoshop i.e. GIMP gives one Healing Brush tool whereas PS is providing multiple Brush for smooth retouching works.
Less support and popularity: Since GIMP is a community based tool, it provides less support and popularity. You have to wait for getting any support.
Windows version takes a while to load: Though this tool works well in Linux, it struggles in Windows OS. It takes time much to load.
That is all for today , keep visiting for more coming in this series . Feel free to like, comment ,share and give your opinions in comments below. Your valuable comments help us in giving you more relevant content . Be a part of Tekraze family, have a nice day.