People visiting big tech shows like CES 2018 are no strangers to companies showing off the storage crammed devices. While Kingston has already managed to stuff 2TB in a USB flash drive, what SanDisk has demoed is the world's smallest 1TB flash drive which features the USB Type-C connector.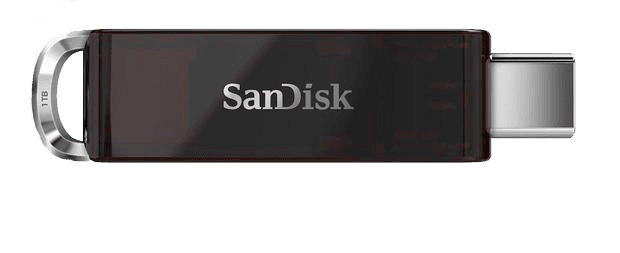 SanDisk's flash drive is currently a prototype. Storage solutions like these can easily enable tons of free space on compact devices like smartphones and tablet. Imagine plugging that tiny device into your Android smartphone and expanding its storage limits by many folds.
Even in the case of laptops, the adoption of USB-C ports is on the rise. All the new Macs now have USB-C, and Windows machines also provide it as an option with the regular USB 3.1 ports.
Alongside the 1 terabyte flash drive, SanDisk has also introduced the smallest 256GB USB drive. It is a part of the SanDisk Ultra Fit USB 3.1 series which can reach maximum read speeds of 130 MB/sec. The details about the price and its availability are yet to be known.

Kingston Digital DataTraveler Max USB 3.2 Gen 2 Flash Drive
Kingston Digital Europe Co LLP, a flash memory affiliate of Kingston Technology Company, Inc., a world leader in memory products and technology solutions, today announced it is shipping DataTraveler® Max, a high performance Type-C®1 USB leveraging...
Eaton Ellipse PRO 1600 Line Interactive UPS Review
EcoControl function (automatically shuts down attached devices when your workstation/system is turned off) and a USB host port via which you can use Eaton's UPS Companion software (enables safe system shutdown, energy usage metering and easy...