Digital Audio Workstations, generally known as DAWs are music production environments where an artist, a musician, a composer or any hobbyist can create or write his/her own music on a computer system. A DAW is an essential part of the music making process now-a-days. Almost every piece of music we hear today is created on a magical DAW by a musician. DAWs provide artists with a great control over how they are trying to express their sound. DAWs provide a great power and flexibility to the musicians. There a lot of DAWs in the market right now. Each of them have a different workflow. Each are special in their own functionalities. These are some of them and the one's which are the most preferred choices.
Ableton Live
Ableton Live is a very popular DAW among today's music making society. Ableton provides a wide range of native instruments, samples and effects. It has two workflows – Session view and Arrangement view. In Arrangement view you can arrange different elements of your song as a timeline and in the Session view you can create different elements of your song in forms of clips and launch them, edit them, loops them and whatever you wanna do with them. Ableton provides easy automation for various parameters. It is remarkably known for its recording and exporting quality. A lot of big artists like – Skrillex and Deadmau5 use it.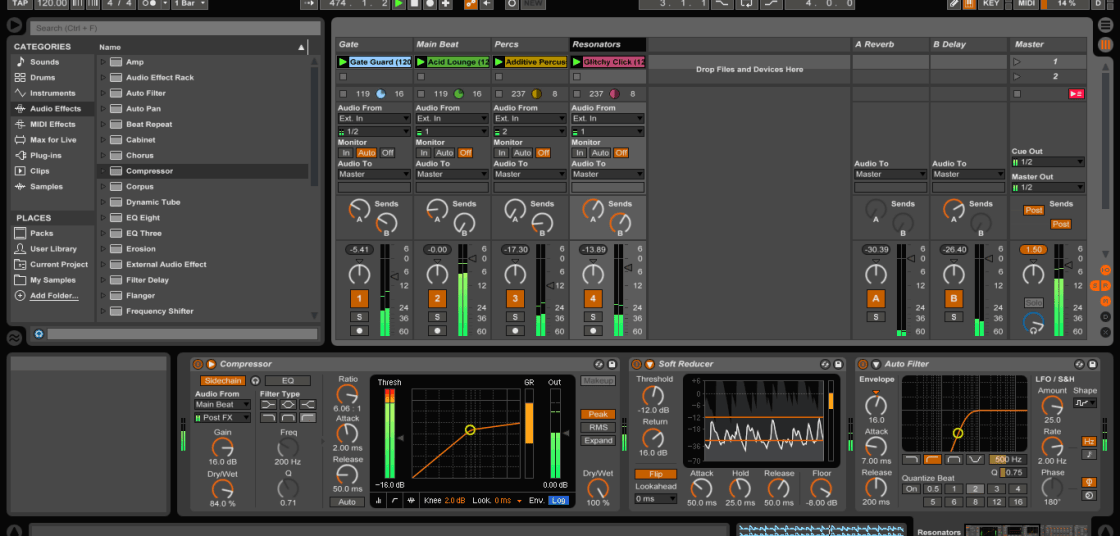 You can try it for yourself by checking out their Demo product. They provide a 30 Day demo period licence. It is also available to buy as three levels of purchase – Intro ( $99 ), Standard ( $449 ) and Suite ( $749 ).