You have bought your first DAW. Hurray !!! Is it too intimidating for you? Are all the windows and details making you regret spending all those dollars? Are you not able to sleep sound because of the nightmares your dream FL Studio is giving you? You didn't pay for this!!! Or did you? You wanna delete your FL Studio and ask for refunds?
WORRY NOT! A little help from us will harm you nothing. We are your saviours. We will help you fight all the ghosty and clowny faces of your FL Studio. We will help you make friends with your FL Studio. We will tell you tricks and techniques which will help you strengthen your relationship with your FL Studio. We will help you show who's the man! We will help you until YOUR FL Studio actually becomes YOURS, Mentally, Spiritually and Physically.
Here are the basic navigations and explanations for the scary windows which will haunt you no more in your dreams.
Navigations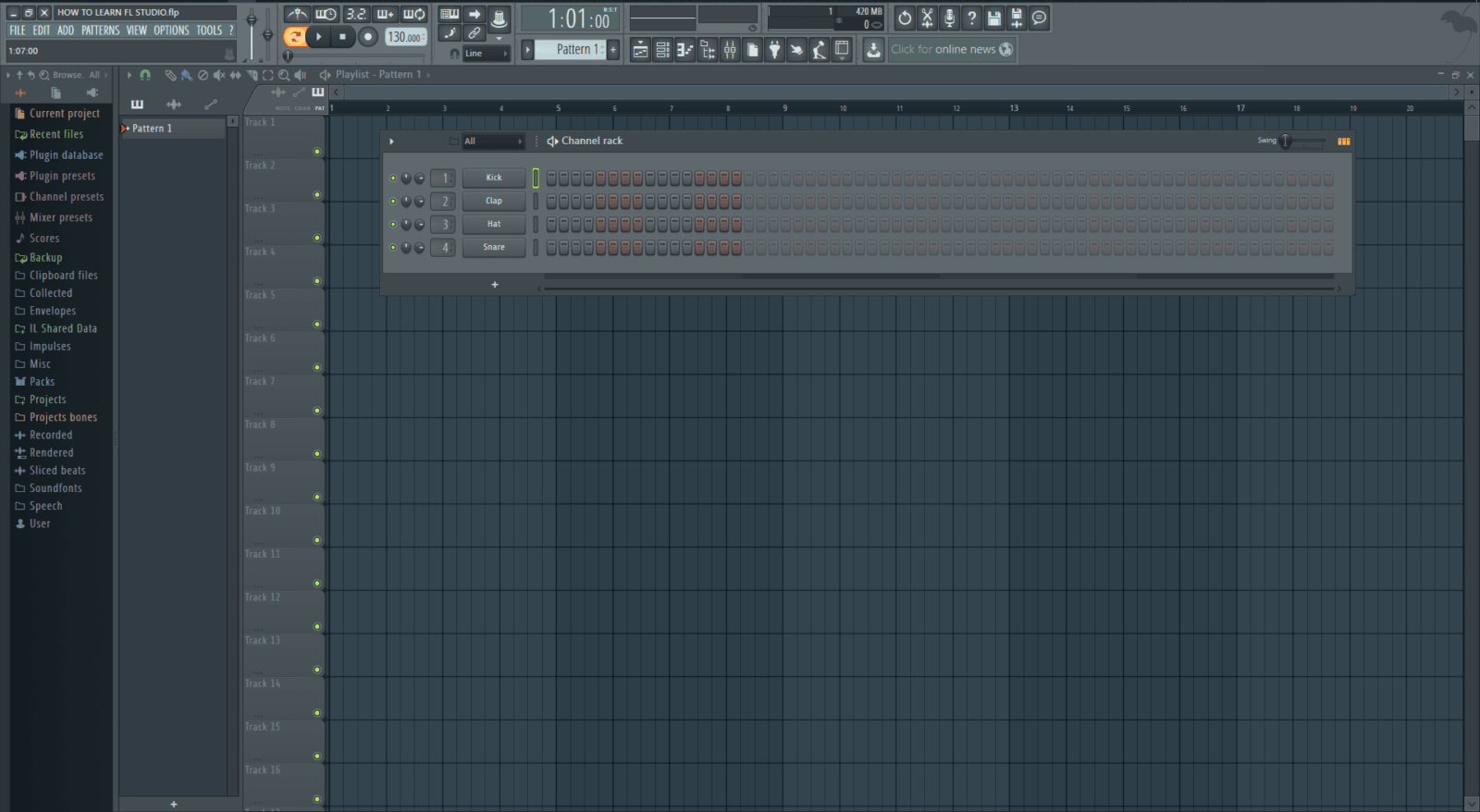 This is the first face of FL Studio you'll see ( or maybe a DEMO project will open in your first start of FL Studio ).
DON'T WORRY! You can do it!
Click on 'File > New from template > Minimal > Basic with limiter' and you'll see this BEAUTIFUL face of your FL Studio. Depicted below.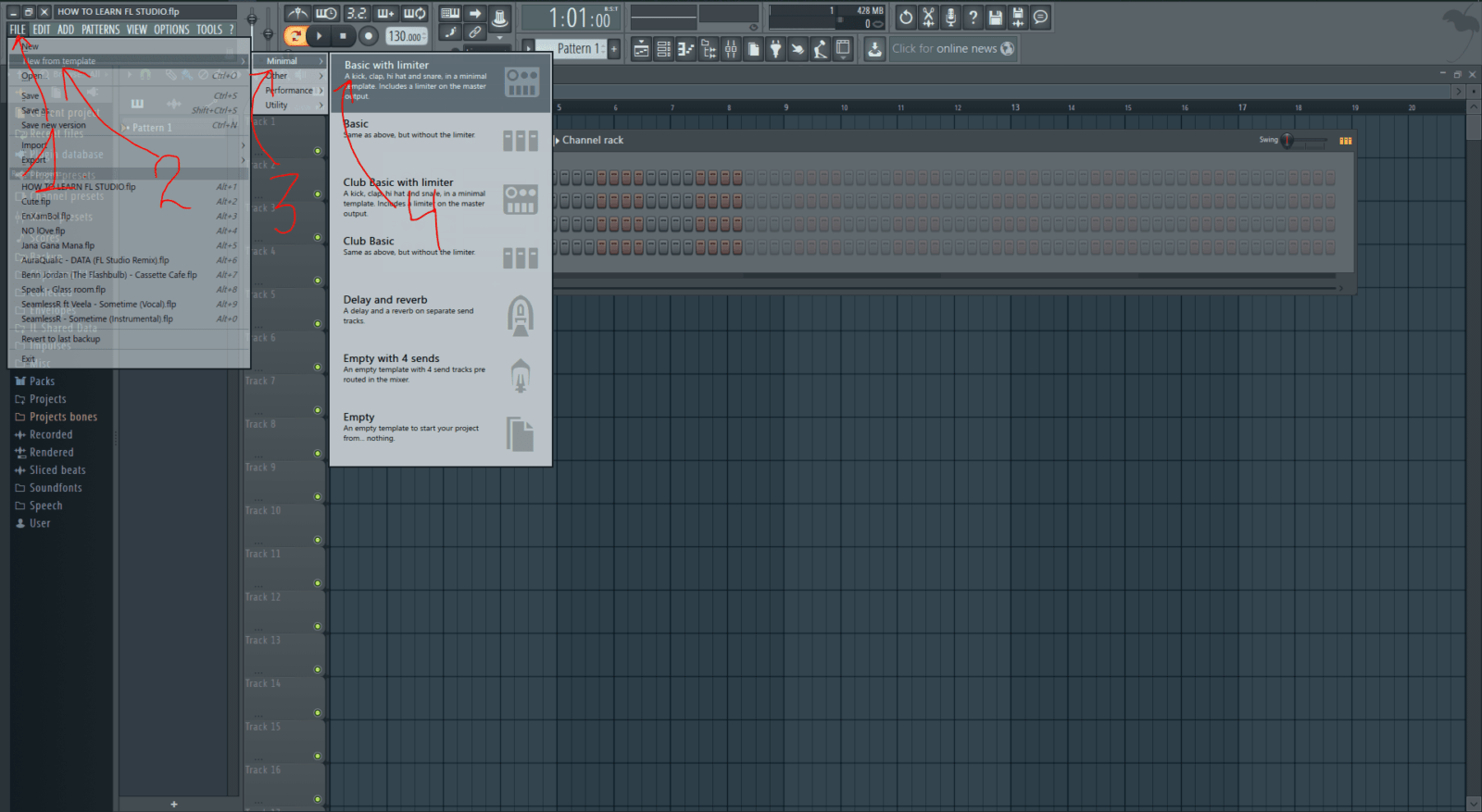 Now here are some of the windows marked from serial 1 to 9.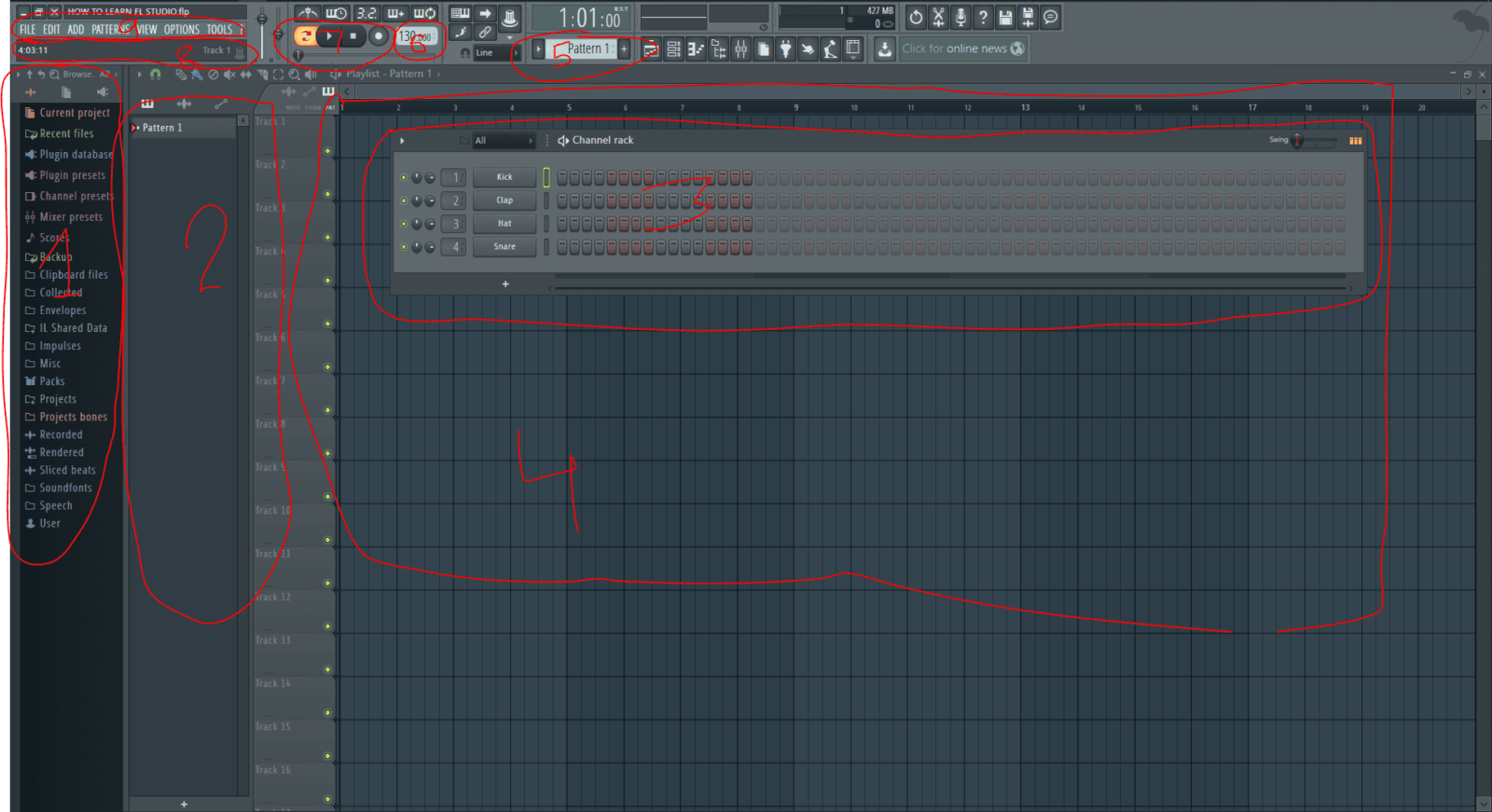 Browser Window

Pattern Selector

Sequencer

Playlist

Current Pattern

Tempo

Play/Pause/Stop

Information Bar

Basic Menu Commands
EXPLANATION
Browser Window

– All your Folders, Samples and VSTs can be found here.

Pattern Selector

– All your Patterns will be shown here.

Sequencer

– Here you will Draw your Drum Patterns and Instrument Notes.

Playlist

– Also known as the Song Mode. Here all the Patterns are drawn and arranged as you want to structure your song.

Current Pattern

– It displays your current selected pattern.

Tempo

– This will display your current project tempo.

Play/Pause/Stop

– I hope you are not that dumb that I need to explain this.

Information Bar

– This will display a short information about every element that you hover your mouse cursor over.

Basic Menu Commands

– Don't touch this or ghosts will again start haunting you.
Most of these functions will be used in almost all the tutorials so they all will be explained in more details there only. Watch out !!!
HOME WORK –
Try leaning more about these 9 elements in the FL Studio help. Press F1 key to open the help menu in your FL Studio.
In the next post, you'll learn to make your first beat. Congrats on knowing a little about your glorious DAW. Love it and go on alot of dates with your beloved DAW. Enjoy !!!