What all you need?
Download

ChucK

from =>

 http://chuck.cs.princeton.edu/release/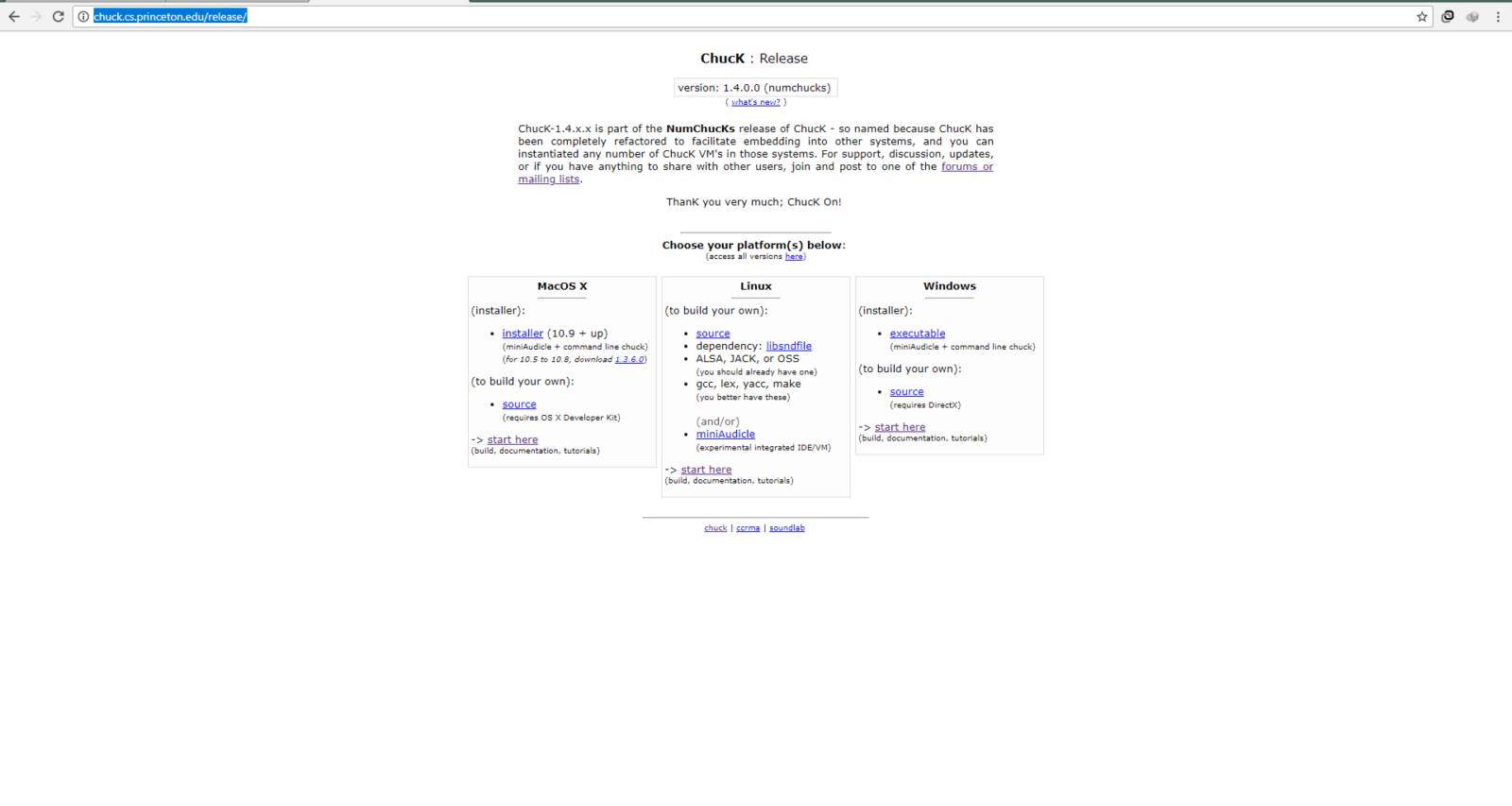 2. Download the installer according to the operating system you use
3. Install it and you are done!
We are using windows OS for this tutorial so we downloaded the windows version of the installer. ChucK has its own Development Environment so don't worry, the code will be the same for all OS's.