Now shall we begin!!
So, now navigate to the directory in your file system where you installed ChucK and open the application titled ' miniAudicle.exe '.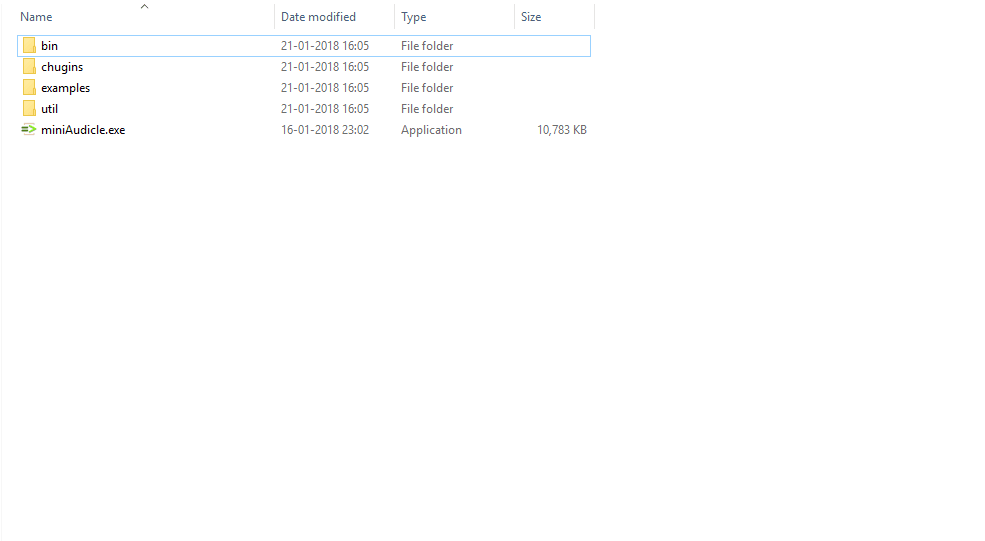 You'll see something like this.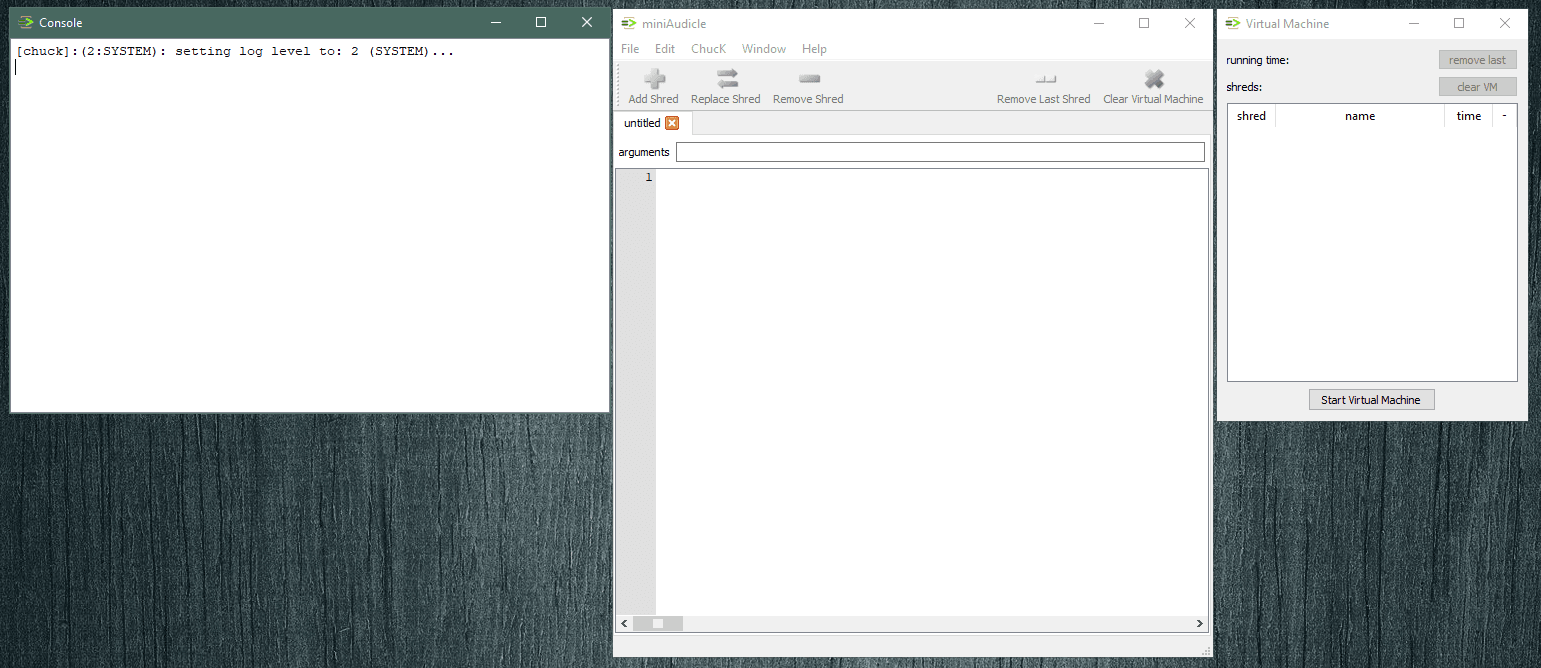 You can notice three windows appear. These are –
Console

– This windows display the error codes and other information.

miniAudicle

– You write all your code here. Save and Open files.

Virtual Machine

–

ChucK

has its own

Engine

. It works over this

Virtual Machine

instance. You'll get to know more about it in later tutorials.